New Jersey Municipal Court Defense Lawyer
Disorderly Persons, Petty Disorderly Persons Charges, Morris County NJ Defense Attorney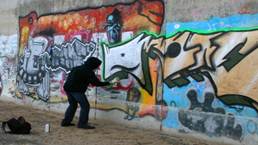 Municipal Court – Criminal
If you have been charged with a Disorderly Persons Criminal offense, or a Petty Disorderly Persons offense, often referred to as a misdemeanor, you need an experienced attorney to effectively guide you through the Municipal Court Process. Assault, Shoplifting, Harassment, Criminal Mischief, Trespass, Disorderly Conduct, Obstruction, Resisting Arrest, Possession of Marijuana and Possession of Drug Paraphernalia are just a few of the Criminal offenses that are typically handled in Municipal Court.
Municipal Court Criminal Offenses – Serious Consequences
Although charges handled in Municipal Court are referred to as "Disorderly Persons Offenses," they are still criminal offenses with lasting consequences if you are convicted. A person convicted of a Disorderly Persons Offense, for example, can be sentenced up to 6 months in Jail and up to 30 days for a petty disorderly persons offense. In addition, the Municipal Court Judge can impose heavy fines, loss of driving privileges or both. A conviction for a Disorderly Persons Offense or Petty Disorderly Persons Offense means that you would have a criminal record which could affect employment and educational opportunities.
A Morris County Criminal Lawyer You Can Trust Who is a Board Certified Criminal Trial Attorney
As a former Prosecutor working in Chester, Morris County, NJ, William D. Ware, Esq., has successfully handled every type of criminal charge. Our firm also offers the rare benefit of Mr. Ware being a New Jersey Supreme Court Certified Criminal Trial Attorney.
Mr. Ware's knowledge of the Municipal Court system and experience means that he can give you an immediate and accurate answer regarding the penalties you are facing, your best legal defense to the charge, whether to negotiate a plea agreement or take the case to trial.
You owe it to yourself to contact our firm today for a free consultation, call Mr. Ware at 908-955-7065. Our clients can reach us 24 hours a day, 7 days a week via our office.
You will be in direct contact with our firm who will remain available to answer any questions that you may have and provide any necessary counsel until your case is successfully resolved. The New Jersey municipal court defense attorney, William D. Ware has spent his entire career in the court room and will give you the peace of mind and confidence that you need while he successfully defends your case.