If You Have Been Charged with Sexual Contact – Contact the Law Offices of William D. Ware, Esq. Right Away
New Jersey Sex Crimes Defense Trial Lawyer
Call 908-955-7065 for a Free Consultation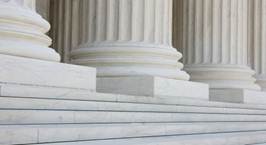 If you have been charged or accused of Criminal Sexual contact or Aggravated Criminal Sexual contact in New Jersey, call our criminal defense law firm today for a free consultation.
Criminal Sexual Contact and Aggravated Criminal Sexual Contact are serious charges in New Jersey. Depending on the circumstances, a conviction for Sexual Contact requires an accused to register as a sex offender under Megan's Law.
A sex crime conviction could result in jail time, a damaging criminal record, and lifetime registry as a sex offender. To protect your rights and your future, please contact us as soon as possible.
Our Experience With New Jersey Sex Crimes Cases is Invaluable to You
Unlike most criminal attorneys, Attorney William D. Ware has handled hundreds of sex crimes cases and has gone to trial on those cases many times. That means the following:
After an evaluation of your case we can immediately tell you the strengths and weaknesses of the case against you;
Advise you of the best defense and trial strategy available;
Negotiate a more favorable plea offer or, under certain circumstances, negotiate a plea to a non-Megan's law offense.
Provide experienced trial representation giving you the best chance of a favorable outcome if you choose to exercise your right to trial.
If you have been charged with sexual contact, make sure you protect your rights. Having a conviction on your record can cause many years of frustration and ruin your future. The criminal defense attorney at The Law Offices of William D. Ware, Esq., has a successful record of helping people get sex charges dismissed or reduced to avoid a conviction for a sex offense.
Free Consultation • Board Certified Criminal Trial Attorney • Former Prosecutor
Contact our New Jersey criminal defense law firm today to arrange a free consultation about the charges you are facing.
We represent clients charged with all types of sex crimes in New Jersey, including:
Aggravated Criminal Sexual Contact
Sexual Contact
Child Sexual Abuse or Molestation – including sexual contact with a minor, lewdness and exposure
Domestic Violence related sex crimes
In addition to sex crimes defense, we also represent clients required to register for the New Jersey Sex Offender Registry under provisions of Megan's Law.