New Jersey Criminal Defense Trial Attorney
Morris County, NJ Drug Crimes, Drug Possession Charges Defense Lawyer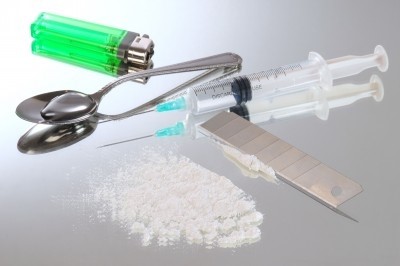 Marijuana laws, laws regarding drugs and drug crimes including drug smuggling, possession of marijuana or cocaine, or other drugs, may involve either misdemeanor or felony charges. Either way, obtaining the services of a qualified drug attorney, or the expert advice from a law firm specializing in the expertise of a qualified drug lawyer, can help provide you with the best criminal defense possible.
In order to launch a successful defense strategy against criminal charges involving drug crimes, you need an experienced attorney who can do a thorough analysis of the police investigation.
We have been able to get many drug-related charges dropped after an investigation, usually due to evidence that was obtained illegally, insufficient evidence provided by the prosecution, or failure by the prosecutor to prove all elements of the crime.
William D. Ware, Esq. is a former county prosecutor with extensive experience in the defense and prosecution of drug crimes. From your initial consultation through the final resolution of your case, he will prepare and investigate thoroughly and utilize his trial skills to focus on obtaining a "not guilty" verdict for you.
Intensive Investigations Focused on Your Rights
Drug crimes cases in New Jersey will often turn on the presentation of evidence collected by the police through search and seizure procedures.
We will examine the police reports, interview witnesses, and work with experts where necessary to challenge any illegally obtained evidence in your case.
In the event that your Fourth Amendment rights were violated, we will seek to have the evidence suppressed in your case.This alone may result in a complete dismissal of the charges in your case.
Criminal Defense for Possession of Marijuana, Cocaine Charges, Drug Smuggling, Intent to to Distribute Charges, Felony and Misdemeanor Drug Charges and More
William D. Ware, Esq., never just accepts a plea bargain unless it is in your best interest and you are satisfied with the resolution. Our firm strives for a verdict in your favor in each and every case.
William D. Ware, Esq. has almost 25 years of criminal trial experience. As a former prosecutor in Essex County, he has served in trial units where drug crimes comprised the majority of his cases. This experience allows him to see every case from the prosecution's perspective. Mr. Ware knows when evidence is weak, flawed, or missing and we knows how to challenge a criminal drug case presented against you, effectively prepare for trial and negotiate when necessary.
An experienced criminal trial lawyer who can help defend against drug crimes including:
Distribution of CDS in a public park
Distribution of CDS in a school zone
Employing a juvenile in a drug distribution scheme
Drug trafficking and Manufacture or cultivation – including marijuana, methamphetamine
Prescription drug offenses – including Oxycontin (aka Oxycodone), prescription drug abuse
Contact the drug defense and trial attorney of William D. Ware, Esq. for a free consultation. Mr. Ware offers aggressive advocacy focused on obtaining positive results if you have been charged with a drug crime in New Jersey.